DUE TO THE IMPACT OF CURRENT EVENTS, SOUTHERN CROSS ASTRONOMICAL SOCIETY IS CANCELLING ALL PUBLIC OUTREACH ACTIVITIES UNTIL FURTHER NOTICE. NORMAL OPERATIONS WILL RETURN AS SOON AS IT IS DEEMED SAFE TO DO SO. THANK YOU FOR YOUR UNDERSTANDING AND COOPERATION.
Stargazer
SCAS MAY 2020 - Barb Yager
Lunar Timetable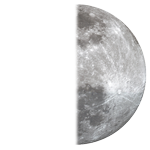 First Quarter Moon April 30th @ 4:38 pm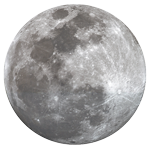 Full Moon May 7th @ 6:45 am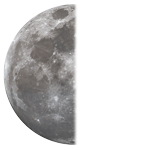 Last Quarter Moon May 14th @ 10:03 am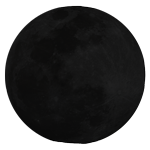 New Moon May 22nd @ 1:39 pm
METEOR SHOWERS THIS MONTH
eta Aquariids
Active from April 19th to May 28th, 2020
The Eta Aquariids are a strong shower when viewed from the southern tropics. From the equator northward, they usually only produce medium rates of 10-30 per hour just before dawn. Activity is good for a week centered the night of maximum activity. These are swift meteors that produce a high percentage of persistent trains, but few fireballs.

Shower details - Radiant: 22:32 -1° - ZHR: 40 - Velocity: 42 miles/sec (swift - 66.9km/sec) - Parent Object: 1P/Halley
Next Peak - The eta Aquariids will next peak on the May 4-5, 2020 night. On this night, the moon will be 91% full.

Here are some tips on how to maximize your time looking for meteors and fireballs during December:
Get out of the city to a place where city and artificial lights do not impede your viewing
If you are out viewing the shower during its peak, you will not need any special equipment. You should be able to see the shower with your naked eyes.
Carry a blanket or a comfortable chair with you - viewing meteors, just like any other kind of stargazing is a waiting game, and you need to be comfortable. Plus, you may not want to leave until you can't see the majestic celestial fireworks anymore.
BRIGHT COMETS THIS MONTH
COMET ATLAS sheds chunks of material as it cruises south near the Big Dipper.
COMET SWAN is in the Southern Hemisphere.
COMET PanSTARRS, at about 8th magnitude, passes 3/4 degree from M-82 May 22. Cruising SE, the Comet
will cross the bowl of the Big Dipper 6/05-6/15

SOLAR UPDATE
Two sun spots recently appeared near each other on the solar southern hemisphere. Their magnetic polarity revealed one sunspot is from Solar cycle 24 and the other is in the new Solar cycle 25.
This normal overlap signifies a natural temperature balance. More sunspots have occurred in 2020 than in 2018 and 2019 in Cycle 24. Solar cycle 25 is slowly coming to life!

Evening
VENUS and MERCURY accent the western sky at dusk. JUPITER & SATURN, 5 degrees apart, rise by Midnight last week in May.
01- Descending Venus becomes brightest at -4.7 magnitude this month. The Queen of the Night sets about 10:30 p.m.
03- Some early ETA AQUARID METEORS may be visible low in the SE about midnight.
06- A nearly FULL MOON rises in the east at dusk.
11- By nightfall, Mercury appears on the WNW horizon as the Pleiades and Hyades star clusters set.
21- Aim cameras, binoculars, and scopes to Venus and Mercury 1 degree apart in the WNW.
22- NEW MOON occurs 1:39 p.m. COMET PanSTARRS less than 1 degree from M-82 in the north.
23- A thin, young MOON appears 4 degrees below Venus. Mercury climbs above Venus.
24- The celestial line up: crescent Moon, Mercury, Venus low in the WNW. In binoculars check Earthshine on the Moon.
26- Tonight the Moon lies left of the Gemini Twins.
28- The Moon leads Leo, Lion westward.
29- FIRST QUARTER MOON occurs 11:30 p.m.
31- Mercury twinkles 8 degrees above the WNW horizon. Venus sets around 8:30 p.m. Jupiter and Saturn rise in the SE by Midnight.
Constellations
Procyon, Orion's Little Dog, sits on the western horizon. The GeminiTwins: Castor & Pollux stand on the WNW horizon.
followed by M-44, the delicate Beehive star cluster in Cancer, Crab. The Big Dipper swings into the NW. Leo, Lion crawls westward. Bright Capella guides Auriga, Charioteer, onto the NW horizon. Corvus, Crow flies across the south, ahead of Spica, in Virgo. Blazing Omega Centauri, famous compact star cluster containing millions of stars, shimmers low in the south. Bright Arcturus, a red giant, sparkles near Zenith. Libra swings across the SE. Huge Scorpius crawls above the SE horizon. Hercules leads bright Vega and the Summer Triangle above the NE horizon.
SOURCES:
NASA News
Astronomy/Sky & Telescope magazines
EarthSky News
Space.com
Spaceweather
Abrams Planetarium, MSU

Morning
End of May 5 planets arch across the SE. Early May: bright JUPITER & SATURN, 5 degrees apart, rise by 1:30 a.m., ruddy MARS rises 2:50 a.m. and lies left of the pair, dim NEPTUNE rises in the SE before dawn and blue-green URANUS appears in the SE end of the month. Pluto lies 2.1 degrees right of JUPITER. Telescopes are required to see NEPTUNE & URANUS.

01- NASA TV 11 a.m. press briefing and remote interviews with the astronaut crew who will be aboard the first American launch scheduled 5/27 to the ISS since the former shuttle program ended 2011.
03-06- The minor ETA AQUARID METEOR SHOWER reaches peak activity 3-5 a.m. near a full moon 5/06. Best viewing maybe earlier that week. Earth cruises through particle debris from long-gone Comet Halley that produce celestial fireworks as meteors zip from the SE at 150,000 miles per second leaving colorful trains. Rate may be only 10-20 per hour radiating from Aquarius low in the SE. Equipment: lounge chair, hot beverage, bug repellent and notebook to record the event.
07- BLOSSOM MOON is full 6:45 a.m. EDT. The bright moon rises in the east at dusk and sets in the west at dawn.
09- MARS enters Aquarius.
12- At dawn, the Moon, Jupiter & Saturn form an isosceles triangle on the border of Sagittarius/Capricornus in the south.
15- The waning Moon floats 4 degrees below bright Jupiter.
18- Jupiter glows brightly 4.7 degrees from Saturn.
20- At dawn Fomalhaut rises in the SE below Neptune in Aquarius.
Constellations
Spica in Virgo- SW; Scorpius in the SSW. Sagittarian Teapot in the south; Arcturus low in the west; Leo, Lion stalks the western horizon; westbound Hercules leads Vega and the vast Summer Triangle overhead: Cygnus, Swan soars within the Triangle; Great Square of Pegasus rises in the east; Fomalhaut shimmers low in the SE below Neptune. Mars, Jupiter, Saturn across the SSE.