Recent News
---
Public Star Parties 8-10:30 p.m. Saturdays all year:
D'Auria Observatory, 23325 SW 217 Ave. Homestead 33031
Bill Sadowski Park, SW 176 St./SW 79 Ave. Palmetto Bay 33157
FIU Observatory SW 109 Ave./SW 8 St. W. Miami
---
SCAS Public Events


SATURDAY STAR PARTIES 8 p.m. FREE
FIU Observatory behind the Chem.-Physics Bldg., Main Campus SW 109 Ave./SW 8 St. MiamiDade
D'Auria Observatory 23325 SW 217 Ave. Homestead 33031.
Bill Sadowski Park & Nature Center SW 176 St/SW 79 Ave. 33157.
NO white lights, lasers, litter, alcohol or pets at all public star parties. 305-661-1375 southerncrossastronomyfacebook www.scas.org
---
SOLAR VIEWING RETURNS TO ZOOMIAMI
On selected Saturdays or Sundays during the coming year, weather permitting, come see SCAS free, safe solarviewing from 11 a.m. to 2 p.m., near the ticket entrance at ZooMiami. 12400 SW 152 Street. The Sun is in its quiet time but a sudden fiery prominence can always appear. Students interested in solar energy may benefit by this program
---
SATURDAY DECEMBER 28TH
NEW MOON STAR PARTY

D'Auria Observatory dusk-10 p.m. 23325 SW 217 Ave. Homestead. SCAS hi-tech equipment will be focused on deep sky objects.

Bring chairs, binoculars, dysfunctional telescopes, bug repellent.

Starting last month and continuing on the D'Auria Observatory will be open each and every Saturday night. The observatory is located at 23325 SW 217th Ave, Homestead.

No white lights, lasers, litter, pets or alcohol at our SCAS Star Parties.

Please be reminded that there is no public vehicle traffic permitted in the observatory property. Park outside with your headlights towards the road so there will be no light splash onto the observing field. When you walk thru the gate, please be mindful of the other guests and astronomers observing and imaging so no cell phone flashlights. Pictures are permitted but please ask first.

SCAS membership information- please contact barbyager@aol.com
---
MATTHEW "TIPPY" D"AURIA
It is wih great sadness that the Southern Cross Astronomical Society announces the passing of Matthew "Tippy" D'Auria, lifetime member and founder of the Winter Star Party. Tippy was a rare treasure. His love of astronomy and his passion for research, education and public outreach was a brightly shining star in our hobby........he will be greatly missed.
Tippy was either a friend, mentor or an inspiration to all who knew him or met him. Our little part of the world will just not be the same without him.
Our sympathies and our prayers are with Tippy's wife Patty and their family in this time of great sorrow.

Memorial services for Tippy will be held on Friday, August 3rd, at the Florida National Cemetory located at 6502 SW 102nd Ave. Bushnell, Florida 33513. (305)-793-7740.
Tippy's wife Patty has asked that in lieu of flowers, please make a donation to the Southern Cross Asronomical Society.

Rest in peace old friend
---
BLOGS from the Local Group
Please take a few moments to read this wonderful article in this months Asrtonomy Magazine, on line, written by Micheal Bakich.

http://cs.astronomy.com/asy/b/astronomy/archive/2018/08/01/tippy-d-39-auria-passes-away.aspx
---
SOUTHERN CROSS SATURDAY STAR PARTIES
WEATHER PERMITTING
SCAS FREE STAR PARTIES at dusk
November 2nd, 9th, 16th 23rd and 30th.
D'Auria Observatory
23325 SW 217th Ave.
Homestead, FL 33031

Bill Sadowsky Park
17555 SW 79th Ave.
Palmetto Bay, Fl. 33157
305-661-1375
Bring family, friends, faculty, students, future astronomers, chairs, binoculars, telescopes, bug repellent, jackets and dress appropriately. Tour the dark, winter star-studded sky in SCAS hi-tech equipment. No white lights, lasers, litter, alcohol or pets. Park in the parking lot and walk over to the observing pad.
Please watch our Facebook page and our website for all future events, updates and cancellations.
---
SOUTHERN CROSS ASTRONOMICAL SOCIETY PRESENTS
THE NEW MOON STAR PARTY
WEATHER PERMITTING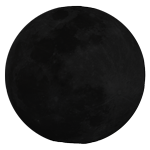 Each month on the Saturday closest to the new moon, come to our New Moon Star Party from dusk til 10 p.m., at the D'Auria Observatory, hosted by Southern Cross Astros.
Hi-tech SCAS equipment will be focused on the stars, planets, and deep sky wonders that our southern skies have to offer. The D'Auria Observatory is located at 23325 SW 217 Avenue, Homestead, 33031. Please remember to park outside the gate and walk in. For your safety and ours, there is no public vehicle traffic permitted on the field. We also ask that you refrain from using any white light source to preserve everyones night vision. Alcohol or pets are a no-no at ther observatory. Due to safety and federal laws, LASERS are only permitted to be used by members of the Southern Cross Astronomical Society public outreach team.
For information call 305-661-1375 or 305-439-1351. All cancellations will be posted on the SCAS Facebook page prior to the start of any star party.

SADOWSKI PARK WILL REMAIN OPEN DURING THE NEW MOON STAR PARTY!
---