Recent News
---
DUE TO THE IMPACT OF CURRENT EVENTS, SOUTHERN CROSS ASTRONOMICAL SOCIETY IS CANCELLING ALL PUBLIC OUTREACH ACTIVITIES UNTIL FURTHER NOTICE. NORMAL OPERATIONS WILL RETURN AS SOON AS IT IS DEEMED SAFE TO DO SO. THANK YOU FOR YOUR UNDERSTANDING AND COOPERATION.
SOUTHERN CROSS ASTRONOMICAL SOCIETY IS OFFERING ALL CURRENT MEMBERS, IN GOOD STANDING, FREE RENEWAL OF YOUR MEMBERSHIP UNTIL DECEMBER 31, 2020. ALL MAGAZINES WILL NEED TO BE RENEWED THRU THE PUBLISHER'S SUBSCRIPTION PROCESS UNTIL DECEMBER 31, 2020 AS WELL. NEW MEMBERS WILL STILL BE CHARGED THE NORMAL FEE OF $25 PLUS SUBSCRIPTIONS. RENEWAL IS SIMPLE ON OUR WEBSITE (WWW.SCAS.ORG), SELECT THE "ABOUT US" DROP DOWN, CLICK "MEMBERSHIP" AND SELECT "RENEWAL". COMPLETE THE APPLICATION INFORMATION, SUBMIT AND YOUR DONE. PLEASE STAY HOME AND STAY SAFE DURING THE DIFFICULT TIMES AHEAD AND WE WILL SEE YOU AGAIN WHEN WE RESUME NORMAL OUTREACH OPERATIONS./h3> 2020 WINTER STAR PARTY
The Southern Cross Astronomical Society would like to thank all of our patrons, vendors, manufacturers, speakers, and volunteers for making the 36th Annual Winter Star Party a huge success.
The weather was amazing with clear skies 4 out of 5 nights. Higher than normal winds rattled the bigger scopes and gave the imagers a few interesting moments but all in all a beautiful week on the Florida Keys.
We are already looking forward to next year and the 37th Annual Winter Star Party scheduled for February 8th through the 14th, 2021.
Special thanks go out to our onsite astronomy vendors for providing our guests with an outstanding variety of the latest high tech equipment and technical services.........
Newcomers to the Winter Star Party,
Cliff Whitney of Atalanta Hobby and Greg Bragg w/ Celestron/Skywatcher.

Jeff Norwood , Camera Concepts and Telescope Solutions.
Jen Winters, Daystar Filters.
Tom Peters, Disc Mounts.
Scott Roberts, Explore Scientific.
Dirk Kreissig, InfniTees
Pok Sun Glatter representing Starlight Instruments.
Richard Wright, Software Bisque.
Yuri Petrunin, Telescope Engineering Company
"Uncle" Al Nagler, Televue Optics
We also thank all of our vendors and manufacturers who donated goods and services to our door prizes...........
Amateur Astronomy Magazine
APM Telescopes
Atlanta Hobby
Bob's Knobs
Camera Concepts and Telescope Solutions
Celestron
Daystar Filters
Disc Mounts
Dorothy O'Neal
Explore Scientific
InfiniTees
Oberwerk
Okie-Tex Star Party
Orange Blossom Star Party
Peach State StarGaze
Pok Sun Glatter
Simulation Curriculum (Sky Safari Pro / Starry Night)
SkyWatcher
Software Bisque
Starlight Instruments
Telescope Engineering Company
Televue Optics
Ursa Major
Willman-Bell Publishers
Last but not least we especially thank G.C. and the gang at Mickies Kitchen for the excellent food, service and of course the brownies!!
Once again, SCAS thanks you from the bottom of our hearts for your attendance, generosity, and comradery.
Always remember, there is never a bad night under the stars.............
See you next year,
Sincerley,
Russ Brick, President
Southern Cross Astronomical Society
Vendor Coordinator
Winter Star Party
---
Public Star Parties 8-10:30 p.m. Saturdays all year:
D'Auria Observatory, 23325 SW 217 Ave. Homestead 33031
Bill Sadowski Park, SW 176 St./SW 79 Ave. Palmetto Bay 33157
FIU Observatory SW 109 Ave./SW 8 St. W. Miami
For more information send an email to mail@scas.org or follow us on FaceBook.
---
SCAS Public Events
SCAS free Program: FIRE IN THE SKY at FIU has been CANCELLED.

SATURDAY STAR PARTIES 8 p.m. FREE
FIU Observatory behind the Chem.-Physics Bldg., Main Campus SW 109 Ave./SW 8 St. Miami-Dade
D'Auria Observatory 23325 SW 217 Ave. Homestead 33031.
Bill Sadowski Park & Nature Center SW 176 St/SW 79 Ave. 33157.
NO white lights, lasers, litter, alcohol or pets at all public star parties. 305-661-1375 southerncrossastronomyfacebook www.scas.org
---
SOLAR VIEWING RETURNS TO ZOOMIAMI
On selected Saturdays or Sundays during the coming year, weather permitting, come see SCAS free, safe solar viewing from 11 a.m. to 2 p.m., near the ticket entrance at ZooMiami. 12400 SW 152 Street. The Sun is in its quiet time but a sudden fiery prominence can always appear. Students interested in solar energy may benefit by this program
---
SATURDAY FEBRUARY 23RD
NEW MOON STAR PARTY

D'Auria Observatory dusk-10 p.m. 23325 SW 217 Ave. Homestead. SCAS hi-tech equipment will be focused on deep sky objects.

Bring chairs, binoculars, dysfunctional telescopes, bug repellent.

Starting last month and continuing on the D'Auria Observatory will be open each and every Saturday night. The observatory is located at 23325 SW 217th Ave, Homestead.

No white lights, lasers, litter, pets or alcohol at our SCAS Star Parties.

Please be reminded that there is no public vehicle traffic permitted in the observatory property. Park outside with your headlights towards the road so there will be no light splash onto the observing field. When you walk thru the gate, please be mindful of the other guests and astronomers observing and imaging so no cell phone flashlights. Pictures are permitted but please ask first.

SCAS membership information- please contact barbyager@aol.com
---
MATTHEW "TIPPY" D"AURIA
It is with great sadness that the Southern Cross Astronomical Society announces the passing of Matthew "Tippy" D'Auria, lifetime member and founder of the Winter Star Party. Tippy was a rare treasure. His love of astronomy and his passion for research, education and public outreach was a brightly shining star in our hobby........he will be greatly missed.
Tippy was either a friend, mentor or an inspiration to all who knew him or met him. Our little part of the world will just not be the same without him.
Our sympathies and our prayers are with Tippy's wife Patty and their family in this time of great sorrow.

Memorial services for Tippy were held at the Florida National Cemetery located at 6502 SW 102nd Ave. Bushnell, Florida 33513. (305)-793-7740.
Tippy's wife Patty has asked that in lieu of flowers, please make a donation to the Southern Cross Astronomical Society.

Rest in peace old friend
---
BLOGS from the Local Group
Please take a few moments to read this wonderful article in this month's Astronomy Magazine, online, written by Micheal Bakich.

http://cs.astronomy.com/asy/b/astronomy/archive/2018/08/01/tippy-d-39-auria-passes-away.aspx
---
SOUTHERN CROSS SATURDAY STAR PARTIES
WEATHER PERMITTING
SCAS FREE STAR PARTIES at dusk
Every Saturday night that the sky is clear, all year long.
D'Auria Observatory
23325 SW 217th Ave.
Homestead, FL 33031

Bill Sadowsky Park
17555 SW 79th Ave.
Palmetto Bay, Fl. 33157
305-661-1375
Bring family, friends, faculty, students, future astronomers, chairs, binoculars, telescopes, bug repellent, jackets, and dress appropriately. Tour the dark, winter star-studded sky in SCAS hi-tech equipment. No white lights, lasers, litter, alcohol or pets. Park in the parking lot and walk over to the observing pad.
Please watch our Facebook page and our website for all future events, updates, and cancellations.
---
SOUTHERN CROSS ASTRONOMICAL SOCIETY PRESENTS
THE NEW MOON STAR PARTY
WEATHER PERMITTING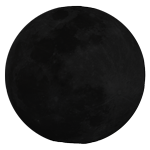 Each month on the Saturday closest to the new moon, come to our New Moon Star Party from dusk till 10 p.m., at the D'Auria Observatory, hosted by Southern Cross Astros.
Hi-tech SCAS equipment will be focused on the stars, planets, and deep-sky wonders that our southern skies have to offer. The D'Auria Observatory is located at 23325 SW 217 Avenue, Homestead, 33031. Please remember to park outside the gate and walk in. For your safety and ours, there is no public vehicle traffic permitted on the field. We also ask that you refrain from using any white light source to preserve everyone's night vision. Alcohol or pets are a no-no at the observatory. Due to safety and federal laws, LASERS are only permitted to be used by members of the Southern Cross Astronomical Society public outreach team.
For information call 305-661-1375 or 305-439-1351. All cancellations will be posted on the SCAS Facebook page prior to the start of any star party.

SADOWSKI PARK WILL REMAIN OPEN DURING THE NEW MOON STAR PARTY!
---