SOUTHERN CROSS & FIU ASTRONOMY EVENTS 2018
Weather permitting, Saturdays 8-11 p.m. the FIU Astronomy Club schedules free Star Parties on the roof of the Stocker AstroScience Center Observatory located behind the FIU Chemistry-Physics Building SW 109 Ave./SW 8 St. Main campus.
SATURDAY 11/03- NEW MOON STAR PARTY- D'Auria Observatory dusk-10 p.m. 23325 SW 217 Ave. Homestead. Bring chairs, bug repellent. SCAS hi-tech equipment will be focused on deep sky objects.
FRIDAY, 11/09- VETERANS STAR PARTY- 6-10 p.m. Shark Valley, Tamiami Trail, Everglades National Park. SCAS honors our military vets with hi-tech equipment on the observation deck to show winter constellations in very dark skies. Gift Shop will be open until 8 p.m.
FRIDAY 11/16- free SCAS program: WINTER CONSTELLATIONS 8 p.m. FIU Physics lecture hall CP-145 Main campus.
SUNDAY 11/25- SUPERMOON Star Party with SCAS Astros 7:30 - 9:30 p.m. Dee r ing Estate at Cutler, SW 167 St./SW 72 Ave. east of Old Cutler Road. Bring chairs, binoculars, blankets, bug repellent.
STAR PARTIES- Weather Permitting--SATURDAY October 13, 20, 27 November 10, 17, 24th, SCAS Astros will arrange hi-tech equipment 8-10 p.m. on the observation deck in MiamiDade Bill Sadowski Park & Nature Center, SW 176 St./SW 79 Ave. 1/2 mile west of Old Cutler Road. The Park classroom is open for SCAS astronomy activities. Bring chairs, binoculars, dysfunctional telescopes, bug repellent. No white lights, lasers, litter, pets or alcohol at our SCAS Star Parties.
SCAS membership information- please contact barbyager@aol.com
---
HALLOWEEN STAR PARTY
Mark Your Calendar! FRIDAY, OCTOBER 26th Southern Cross Astros will hold a Halloween Star Party 7-10 p.m. in the dark outback of the Fruit & Spice Park, 24801 SW 187 Ave. Homestead.
Southern Cross hi-tech equipment will be focused on planets, galaxies, star clusters and more!
Tram rides through the Park, songs by a campfire, snacks and more! Free Family Fun! 305-247-5727.
---
BEYOND OUR HORIZON
Friday October 19th Southern Cross Astros will host a free, exciting program 8 p.m., illustrated by Honorary SCAS member Dr.James R. Webb, FIU research astronomer. Stunning images taken by FIU remote telescopes will reveal mysteries in the night skies from Northern Chile, Canary Islands, including the new 24" diameter telescope in the FIU Stocker AstroScience Observatory, Main Campus. The remote telescopes transmit celestial images to the computers in the Observatory classroom. Dr. Webb will describe the FIU research projects for FIU. high school and middle school students held on campus.
Bring family, friends, faculty and students to the FIU Physics lecture hall CP-145, Main campus,SW 109 Ave./SW 8 St. Lively discussions and refreshments conclude the Southern Cross program. Weather permitting, the Observatory roof will be open afterwards. Park in the campus garage, west side of SW 109 Ave. and follow the SCAS signs into CP-145.
SCAS membership information-- barbyager@aol.com
---
WSP 2019 will be held Feb 4 thru 10 in the Florida Keys at Camp Wesumkee. Registration will open on October 1st 2018. Get your tickets early, it's our 35 year celebration!
---
MATTHEW "TIPPY" D"AURIA
It is wih great sadness that the Southern Cross Astronomical Society announces the passing of Matthew "Tippy" D'Auria, lifetime member and founder of the Winter Star Party. Tippy was a rare treasure. His love of astronomy and his passion for research, education and public outreach was a brightly shining star in our hobby........he will be greatly missed.
Tippy was either a friend, mentor or an inspiration to all who knew him or met him. Our little part of the world will just not be the same without him.
Our sympathies and our prayers are with Tippy's wife Patty and their family in this time of great sorrow.

Memorial services for Tippy will be held on Friday, August 3rd, at the Florida National Cemetory located at 6502 SW 102nd Ave. Bushnell, Florida 33513. (305)-793-7740.
Tippy's wife Patty has asked that in lieu of flowers, please make a donation to the Southern Cross Asronomical Society.

Rest in peace old friend
---
BLOGS from the Local Group
Please take a few moments to read this wonderful article in this months Asrtonomy Magazine, on line, written by Micheal Bakich.

http://cs.astronomy.com/asy/b/astronomy/archive/2018/08/01/tippy-d-39-auria-passes-away.aspx
---
SOUTHERN CROSS SATURDAY STAR PARTIES
WEATHER PERMITTING
SCAS FREE STAR PARTIES at dusk
October 13th, 20th and 27th
Bill Sadowsky Park
17555 SW 79th Ave.
Palmetto Bay, Fl. 33157
305-661-1375


Bring family, friends, faculty, students, future astronomers, chairs, binoculars, telescopes, bug repellent, jackets and dress appropriately. Tour the dark, winter star-studded sky in SCAS hi-tech equipment. No white lights, lasers, litter, alcohol or pets. Park in the parking lot and walk over to the observing pad. Observing at Bill Sadowski Park will be closed on new moon Saturdays (June 9th) so we may use our dark sky facility in the Redlands.
Please watch our Facebook page and our website for all future events, updates and cancellations.
---
SOUTHERN CROSS NEW MOON STAR PARTY
WEATHER PERMITTING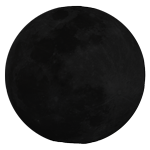 SATURDAY, OCTOBER 6th, come to our New Moon Star Party, dusk til 10 p.m. hosted by Southern Cross Astros. Bring family, friends, chairs, binoculars, bug repellent to the D'Auria Observatory. Hi-tech SCAS equipment will be focused on the stars and deep sky wonders that the Winter skies have to offer. The D'Auria Dark Sky Observatory is located at 23325 SW 217 Avenue, Homestead, 33031. Please remember to park outside the gate. NO public vehicle traffic is permitted on the field. NO lasers, lights, litter, alcohol or pets. Sadowski Park Star Party, Palmetto Bay will be closed. For information call 305-661-1375 or 305-439-1351. All cancellations will be posted on the SCAS Facebook page prior to the start of any star party. SADOWSKI PARK WILL BE CLOSED DURING THE NEW MOON STAR PARTY!
---
New Member Blog Post
Eclipse and More 8/24/2017
Register with the new SCAS Website 7/18/2017
---
All Member Blogs
About Us Calendar The Winter Star Party Become A Member Today!