COLLIDING STARS
FRIDAY JANUARY 19th SCAS Astros will present a free, exciting program COLLIDING STARS at 8 p.m. FIU lecture hall CP-145 Modesto Maidique campus. SCAS Honorary member, FIU Adjunct Dean Walter Van Hamme will discuss the extraordinary celestial event predicted to occur 2020 - 2022 in the Summer Triangle constellation. Will students receive xtra credit? Refreshments and lively discussions are included in the evening program. Park in the campus garage, in faculty or visitor spaces, west side of SW 109 Ave./SW 8 St. and follow the SCAS signs across the patio into CP-145. www.scas.org, SCAS Facebook, SCAS Hotline 305-661-1375.
---
SOUTHERN CROSS SATURDAY STAR PARTIES WEATHER PERMITTING
SCAS FREE STAR PARTIES at dusk
January 6th, 13th, 20th and 27th
D'AURIA OBSERVATORY
23325 SW 217 Ave.
Homestead, FL 33031
305-661-1375

Bring family, friends, faculty, students, future astronomers, chairs, binoculars, telescopes, bug repellent, jackets and dress appropriately. Tour the dark, winter star-studded sky in SCAS hi-tech equipment. No white lights, lasers, litter, alcohol or pets. Park outside the property and walk in. There is no public vehicle access permitted at the observatory. Until the permit to offer SCAS Star Parties in MiamiDade Parks becomes official re: the Shannon Melendi Predators Law, Star Parties at Bill Sadowski Park will be closed Saturdays until further notice. We look forward to our return to all MiamiDade Parks in the near future.
---
Miami-Dade County Activities Canceled
Temporary Cancellation, Sadowski, Fruit & Spice Park, Zoo Miami and Shark Valley
Due to complications with Miami-Dade county permitting process, until further notice, all our programs at Miami-Dade county parks are cancelled. Sadowski Park, Zoo Miami, Shark Valley and Fruit and Spice Park. We will announce when we will resume operations here and on our Facebook page.
Sincerely,
Russ Brick
President, Southern Cross Astronomical Society
Register for WSP Today!
---
Winter Star Party Notice
It's official!!
Registration is now open.
Dear Winter Star Party Participants and Volunteers,
The 2018 Winter Star Party will be held at Chiefland Astronomy Village February 12th through February 18th 2018. Please go to www.scas.org to register for your tickets and pre-order your official Winter Star Party merchandise.
Sincerely,
Charlie Perillo
Winter Star Party, Host Coordinator
Register for WSP Today!
---
"Get your 2018 Astronomy Calendars"
Beautiful 2018 Astronomy magazine wall calendars have arrived! $8.00 ea. Supply is limited. Details: Barbyager@aol.com
---
SOUTHERN CROSS NEW MOON STAR PARTY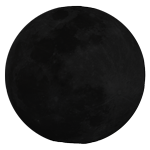 SATURDAY, January 13th, come to our New Moon Star Party, dusk til 10 p.m. hosted by Southern Cross Astros. Bring family, friends, chairs, binoculars, bug repellent to the D'Auria Observatory. Hi-tech SCAS equipment will be focused on the stars and deep sky wonders that the Winter skies have to offer. The D'Auria Dark Sky Observatory is located at 23325 SW 217 Avenue, Homestead, 33031. Please remember to park outside the gate. NO public vehicle traffic is permitted on the field. NO lasers, lights, litter, alcohol or pets. Sadowski Park Star Party, Palmetto Bay will be closed. For information call 305-661-1375 or 305-439-1351. All cancellations will be posted on the SCAS Facebook page prior to the start of any star party.
New Member Blog Post
Eclipse and More 8/24/2017
Register with the new SCAS Website 7/18/2017
All Member Blogs